How does a self-managed and self-organized team coordinate holidays and other planned absences? It doesn't need to be more complicated than a Team Calendar. Print a blank monthly calendar on an A4 sheet of paper (you can do this from Outlook, or if you want to go fancy, Visio) and put it on the taskboard. Team members write their name on the days they will be out of office.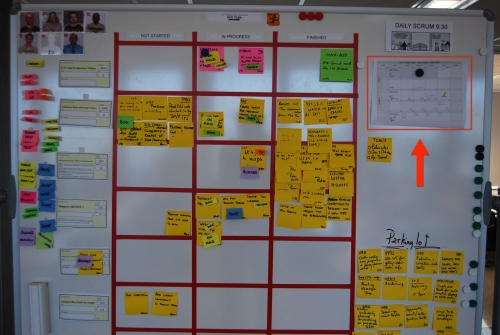 (Click to zoom on the pictures) The team calendar is also a good place to write down any team events, indicate start and end of sprints, etc. This closeup of the calendar below shows which 2-week sprints the team will be doing during the month. It also indicates the day they demo and plan (every two mondays) and there is a national holiday indicated by the little island icon.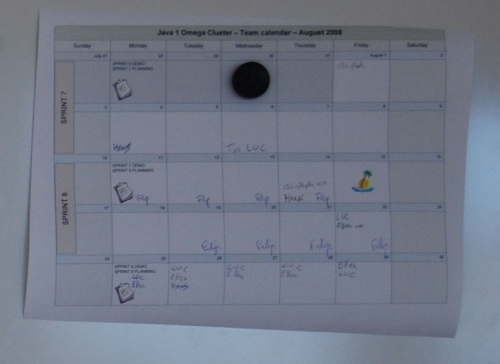 As you approach the end of the month, you probably want to put up next month's calendar on the board, at the same time as the current month.